Testimonials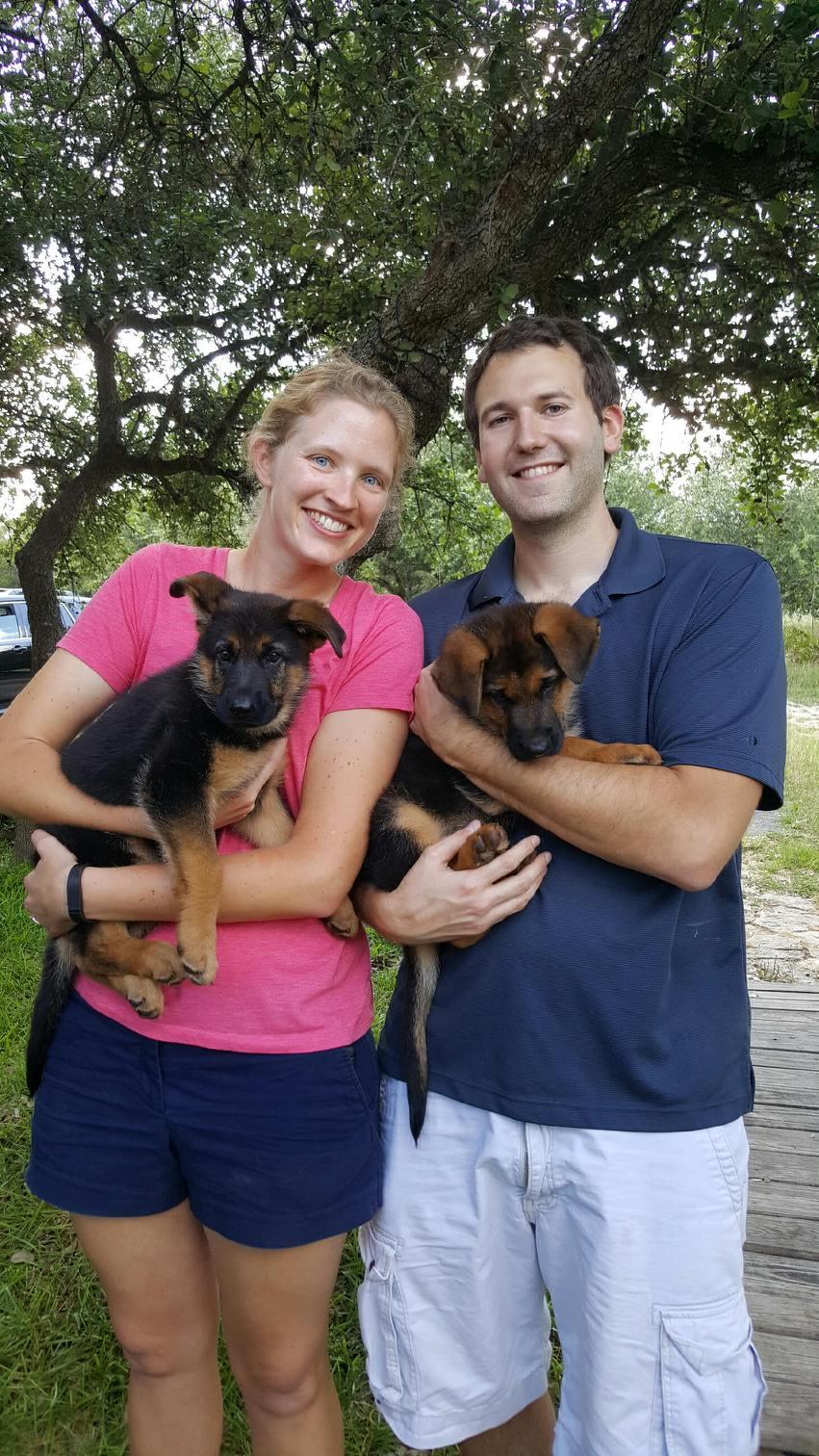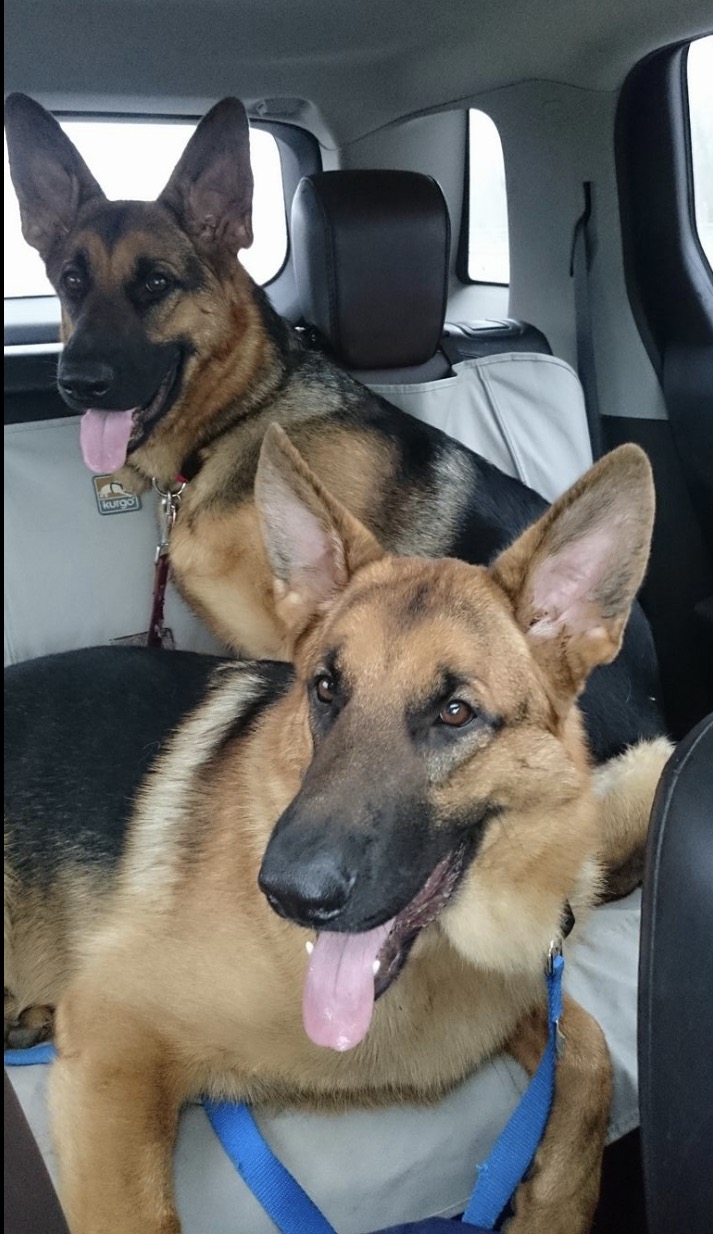 I found Grace's litter through the AKC website after searching for local breeders with German Shepherd puppies. I contacted her in the morning and was able to meet with her, the puppies, and the sire and dam the same day. Grace spent several hours with my wife and I talking about her history of breeding GSDs and her philosophy for raising the puppies in the first couple months of their lives, which are so important for development. This was exactly the experience we were looking for in finding a new companion for our household and we left not only with two puppies, but the satisfaction of knowing they were raised in a great, supportive environment. The Wolcotts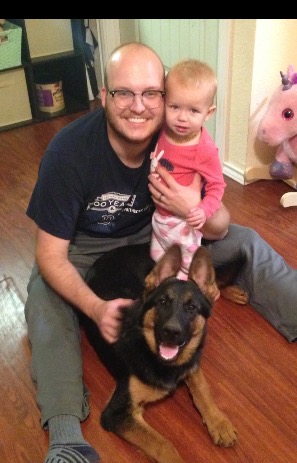 We got our German Shepherd from Sirius and couldn't be happier. Our dog Sunny is beautiful with wonderful temperament and is a loving addition to the family. Grace is a wealth of information and raises high quality dogs. Very happy with our experience. Thanks Sirius!
The Gatelys
We got our German Shepherd pup from Grace at Sirius German Shepherds. We are very pleased with our new girl! Grace is a wealth of knowledge and represents each pup honestly. She even offered a warning that the pup I picked out was high energy. Our pup is beautiful and her quality breeding shines through. She is intelligent ans super easy to train. We are very happy with our puppy. I would definitely do business with Grace again, and refer friends to her. Great experience!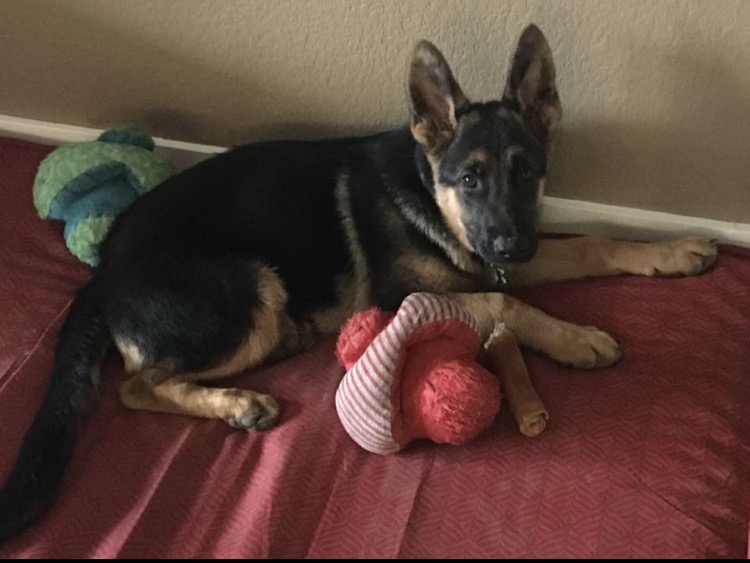 The Porters
Grace does an excellent job breeding very social and intelligent puppies. Nico is exactly what I want in a German Shepherd. Her puppies are beautiful and a great addition to our family. The Mauldins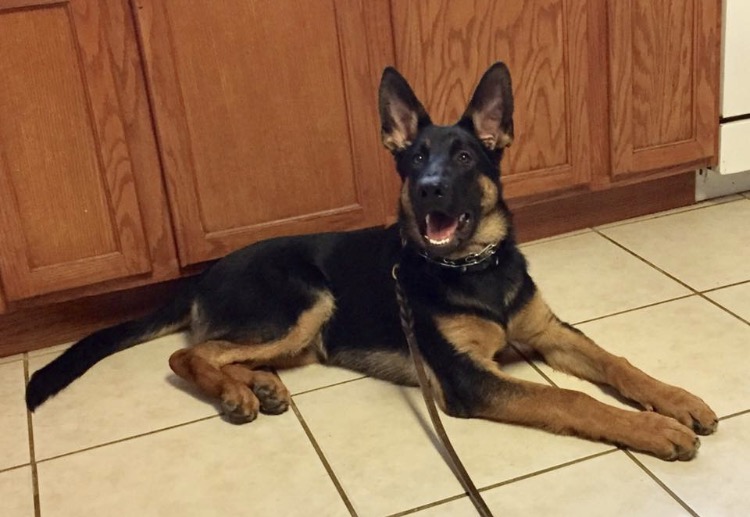 I got my Kiva from Grace and I am totally in love. Her health and temperament are fantastic and Grace is always there to answer any of my questions. I know she has a new litter and it will be very hard for me to resist another of her puppies! Ms. Landry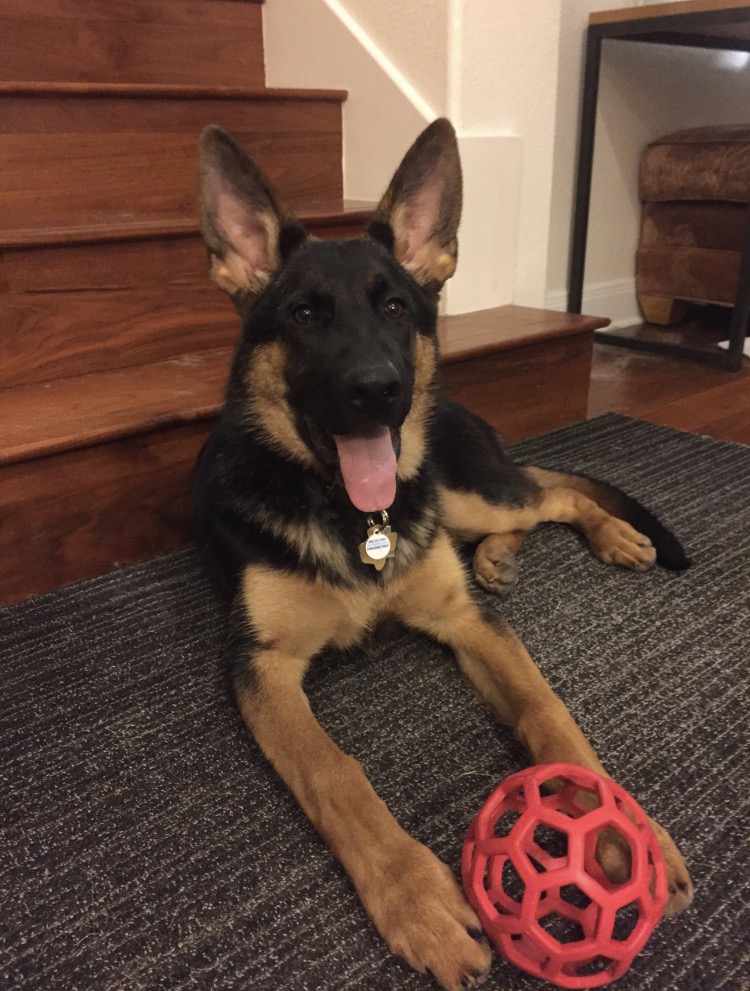 I have not had a dog in over 10 years primarily because it had to be a German Shepherd and I could not commit the time needed to raise/train one of these great dogs. My son and his wife decided they wanted a German Shepherd and, after some research, off we went to Sirius German Shepherds. First impressions were way up the WOW scale. Great looking dogs, extremely knowledgeable breeder and the temperament of these puppies was off the charts. Certainly had puppy energy but mellowed immediately when I picked them up. The male my son and his wife picked was my favorite of the boys but they could not have gone wrong with any of them. After thinking about it for all of a day, I called Grace and told her I would be coming up to get a puppy. Should have known better, right? I got one of the females and she is a fantastic pup. The brother and sister play days are a blast to say the least. Picture below (~9 weeks old) at a local restaurant on a busy Friday happy hour. Unbelievably well behaved and a HUGE hit with everyone there. Grace not only takes calls and questions after getting a puppy, she actually encourages it. I could go on but, suffice it to say, this experience has been second to none. With no reservations, I would highly recommend Grace and Sirius German Shepherds to anyone interested in an awesome Shep puppy.
The Stewarts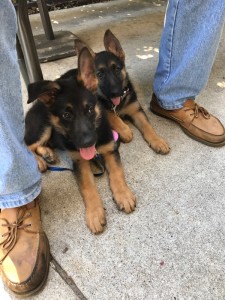 After bad experiences with other breeders I was concerned about it again. But Grace put those fears to rest very quickly! We were able to see the puppies, play with them, meet the mother and father, so very rare! She helped guide us in picking a puppy and answered any and all questions right away. Never have I met anyone with such love and devotion to her dogs and pups, she was so amazing at raising them, that our boy has the best temperament, is smart as can be, and is affectionate. I could not even fully explain how grateful I am to her for our little guy! She really is the whole package and I wouldn't go anywhere else for another pup.
Angel